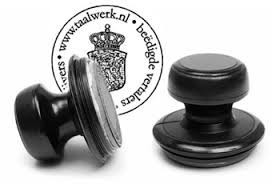 Sinds 1 januari 2009 is de Wet beëdigde tolken en vertalers (Wbtv) van kracht. 
Deze wet vervangt oude wetgeving over beëdigde vertalers en bepaalt ondermeer dat een grote groep afnemers uit het domein van justitie en politie, in het kader van straf- en vreemdelingenrecht, gebruik moet maken van beëdigde tolken en vertalers. Een van de instrumenten ter uitvoering van Wbtv is het Register beëdigde tolken en vertalers (Rbtv). In dit Register staan alle beëdigde tolken en vertalers geregistreerd.
Vanaf 1 maart 2015 worden meer instanties verplicht om beëdigde tolken en vertalers in te zetten.
De afnameplicht wordt per 1 maart 2015 uitgebreid met:
– de bijzondere opsporingsdiensten als bedoeld in artikel 2 van de Wet op de bijzondere opsporingsdiensten;
– Vluchtelingenwerk Nederland;
– de Dienst Justitiële Inrichtingen;
– advocaten, voor zover in het kader van de verlening van gesubsidieerde rechtsbijstand als bedoeld in de Wet op de rechtsbijstand.
Beëdiging vindt sinds 1 januari 2009 plaats per vaardigheid. Dus eenmaal als tolk en/ of eenmaal als vertaler.
Tolken die op deze manier zijn beëdigd, hoeven niet meer per zitting de eed of gelofte af te leggen.
Vertalers moeten tevens hun handtekening bij de betreffende rechtbank deponeren ten behoeve van het legaliseren van handtekeningen op beëdigde vertalingen.
Verzoek tot beëdiging
Tolken en vertalers die zijn ingeschreven in het Register beëdigde tolken en vertalers ontvangen een bewijs van inschrijving. Met het bewijs van inschrijving moet de tolk of vertaler bij de rechtbank waaronder zijn woonplaats valt een verzoek tot beëdiging indienen. Tolken en vertalers die niet in Nederland wonen, worden door de rechtbank Den Haag beëdigd.
De bescheiden die moeten worden meegezonden met het verzoek tot beëdiging verschillen nogal per rechtbank. De ene rechtbank vereist het originele bewijs van inschrijving, een originele handtekening en paraaf en bijvoorbeeld een kopie van de Verklaring Omtrent het Gedrag, bij de andere rechtbank kan worden volstaan met alleen een kopie van het bewijs van inschrijving.
Op de website van Bureau Wbtv is per rechtbank weergegeven welke documenten met het verzoekschrift moeten worden meegezonden en aan welke afdeling of sector de bescheiden toegestuurd moeten worden. Ook zijn op de website de contactgegevens van alle rechtbanken te vinden.
Opsturen akte van beëdiging
De beëdigde tolk of vertaler ontvangt van de rechtbank waar hij beëdigd is een akte van beëdiging (proces-verbaal). Deze akte moet binnen twee maanden na inschrijving in het Rbtv aan Bureau Wbtv overgelegd worden. Als een ingeschreven tolk of vertaler namelijk niet binnen twee maanden na inschrijving is beëdigd, kan de Raad voor Rechtsbijstand zijn inschrijving in het Rbtv doorhalen.
https://www.luciacaravita.com/wp-content/uploads/2015/04/download-e1438180291993.jpg
184
272
LuciaCaravita
https://www.luciacaravita.com/wp-content/uploads/2015/06/main-logo.png
LuciaCaravita
2015-04-28 20:55:48
2015-07-29 16:33:04
Beëdiging tolken en vertalers in Nederland